About Us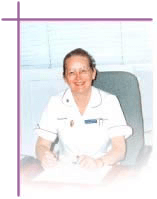 Jacqueline is one of a few UK Physiotherapists combining Connective Tissue Manipulation, Manual Lymph Drainage, the MacKenzie Exercise Regime and Cranio-sacral Therapy in private practice. During the past four years she has successfully treated over 1,000 patients with spinal problems and a further 1,300 patients with other muscular skeletal problems in her Gillingham Physio Centre in Dorset. In order to offer her specialist techniques to a greater number of patients she started the London Physio Centre at our previous Harley Street practice.
More Information
Latest Research
Find out the latest research about our Physio Centre and information about all your Physiotherapy and health related needs. 
We are always happy to hear what you have to say so be sure to leave a comment.
Read all
Jacqueline was invited to Number 10 by Jeremy Hunt, along with about 100 other medical personnel, to a presentation...
Read Post
Still Suffering? Time to get fit for Christmas! There is still time to get fit for Christmas! All those niggly aches...
Read Post
Mr H was 31 and in the Kuwait army. In 2009 he did a parachute jump, one of many, but made a bad landing on stony ground....
Read Post